Apšvietimas lauke yra svarbi kiemo dalis ir jam įrengti dažniausiai reikia elektros šaltinio. Bet ką daryti, jei elektra neišvedžiota? Pasidalinsiu keliomis idėjomis.
Apšvietimo lauke tendencijos
Tradiciškai apšvietimas lauke atlieka praktinę funkciją – apšviečia takus ar įėjimą į namus. Tačiau šiuolaikiniame kieme, kuriame praleidžiame vis daugiau laiko, norisi jaukumo ir grožio, o ne akinančių šviesų. Šiais metais ryškėja dvi pagrindinės tendencijos:
Subtilus, neryškus apšvietimas;
Išraiškingi šviestuvai.
Abi tendencijos dalis galima įgyvendinti net neturint elektros lauke.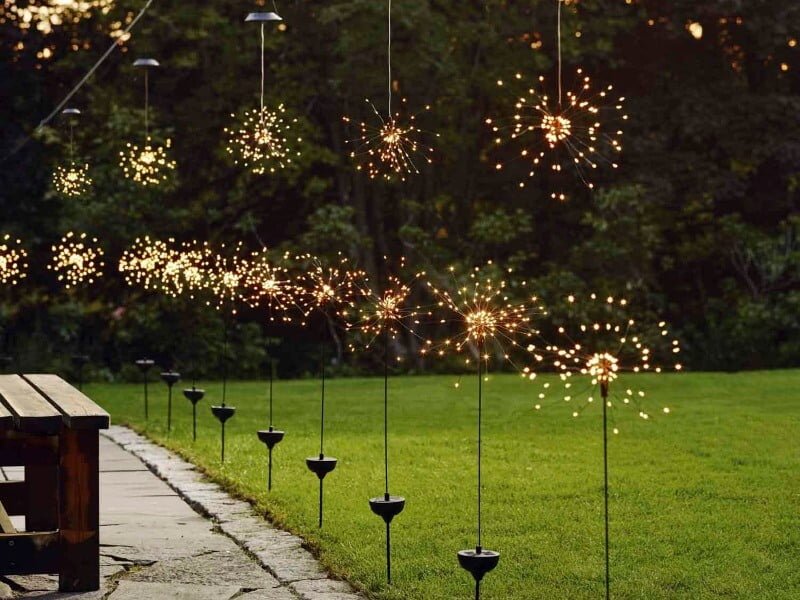 Apšvietimas lauke be elektros
Lauko šviestuvai su saulės baterija vis drąsiau skinasi kelią į mūsų kiemus. Tai yra palyginti nebrangi ir jokių paruošiamųjų darbų nereikalaujanti alternatyva tradiciniams šviestuvams. Juolab kad tokie šviestuvai yra labai universalūs:
Nereikia vesti jokių laidų;
Juos lengva įrengti, kad ir kur sugalvotumėte (tiesa, reikia užtikrinti pakankamai saulės);
Be didelių pastangų šviestuvą galima perkelti į kitą vietą;
Šviestuvų baterijos pasikrauna nuo saulės, tad baterijų keisti dažnai nereikia;
Rasite išskirtinių dizainų, tinkančių tiek klasikiniame, tiek moderniame kieme.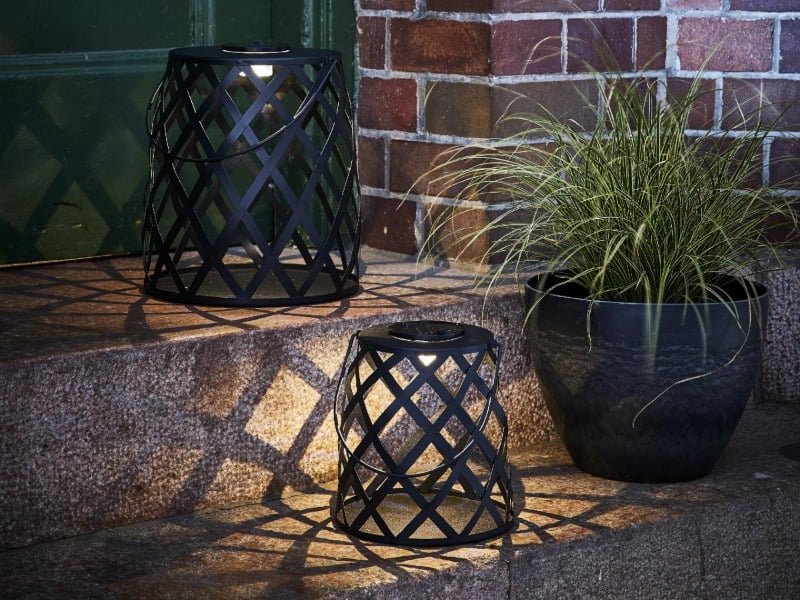 Lauko šviestuvų su saulės baterija panaudojimas kieme
Kaip ir tradiciniai, saulės baterija įkraunami šviestuvai atlieka kelias funkcijas:
Apšviečia tai, ką norime matyti;
Sukuria jaukumą neakindami;
Atrodo dekoratyviai – puošia kiemą.
Apšvieskite taką
Dažnai girdžiu nuomonių, kad saulės energija įkraunami šviestuvai vis dar nepranoksta tradicinių elektrinių. Negaliu ginčytis – jų šviesa tikrai nėra tokia ryški, tad skaitymui vakare lauke netiks. Bet šių šviestuvų pagalba galite lengvai sukurti, pavyzdžiui, tako kontūrus. Čia ryškios šviesos nereikia, užtenka matyti, kaip vingiuoja takelis.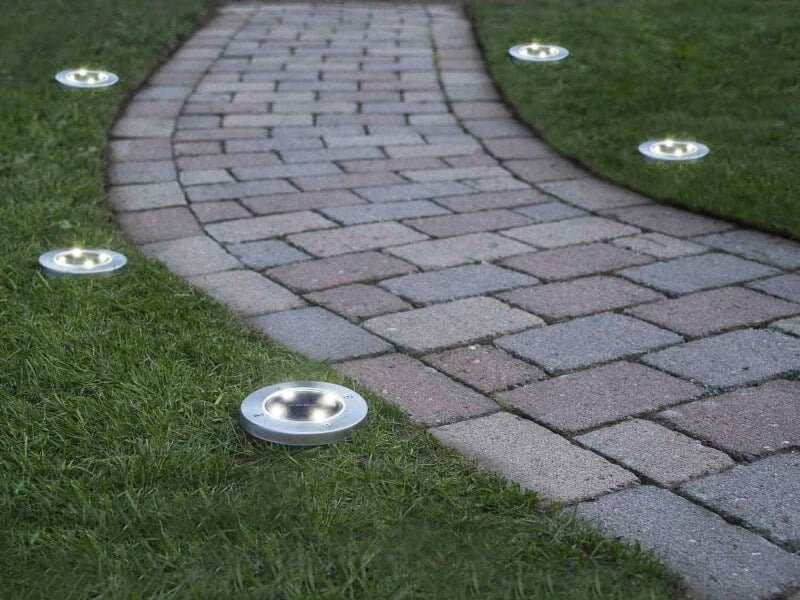 Išryškinkite augalus ir sodo dekoracijas
Šviestuvų pagalba pabrėžkite išskirtinius kiemo elementus – augalus ar mažąją architektūrą. Tam galite rinktis tiesiogiai nukreiptą šviesą, kaip čia: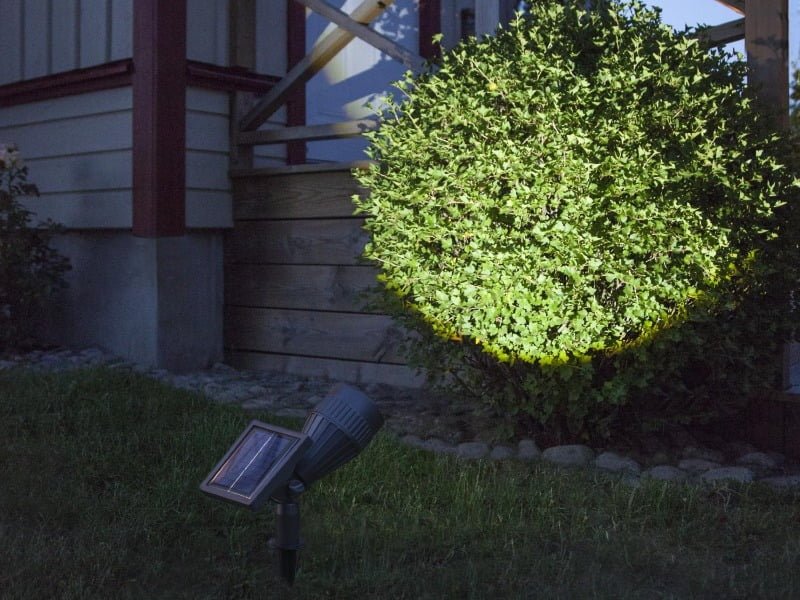 Smulkesniems ar vazoniniams augalams galite panaudoti mažas lempučių girliandas – jūsų augalas suspindės tamsoje.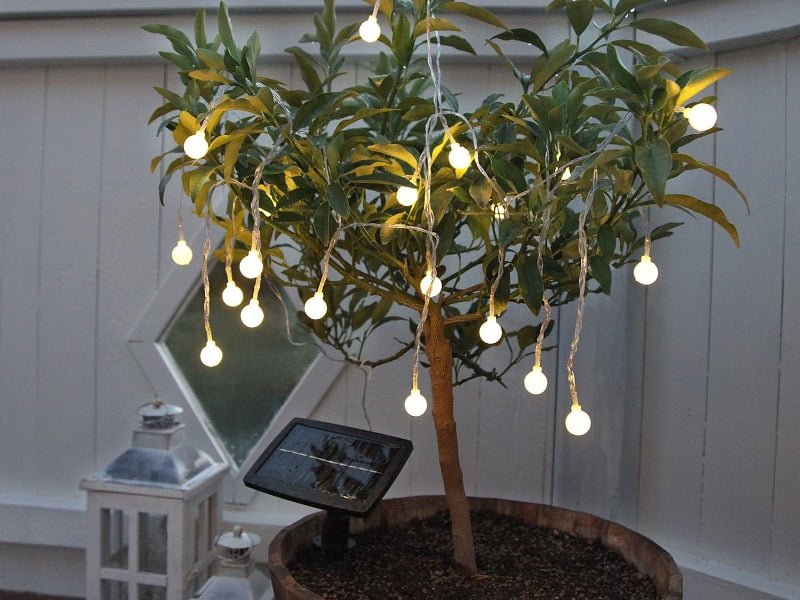 Susikurkite jaukų apšvietimą kieme
Plačiai paplitusios lauko lempučių girliandos kieme sukuria ypatingą atmosferą ir jaukumą.
Jas galite kabinti nuo vieno terasos kampo iki kito, išilgai tvoros ar jomis apsukti kokį stambiakamienį medį, jei tokį turite. Saldu net pagalvojus!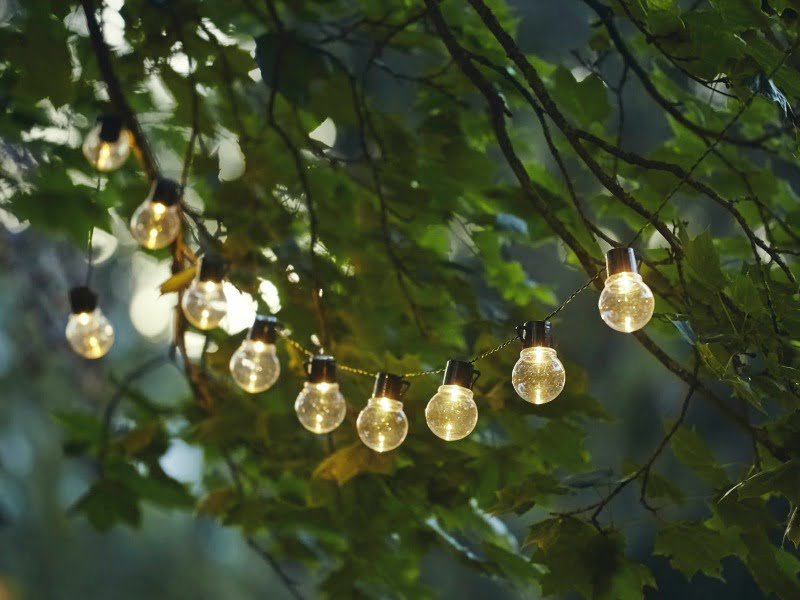 Saulės energija įkraunami šviestuvai jums suteikia dar daugiau laisvės – juk tokių šviestuvų galite tiesiog "pamėtyti" terasoje ar gėlyne, o geriausia, kad jų vietą lengvai pakeisite pasikeitus nuotaikai ar poreikiams. Dekoratyvūs šviestuvai akį džiugins ir dienos šviesoje.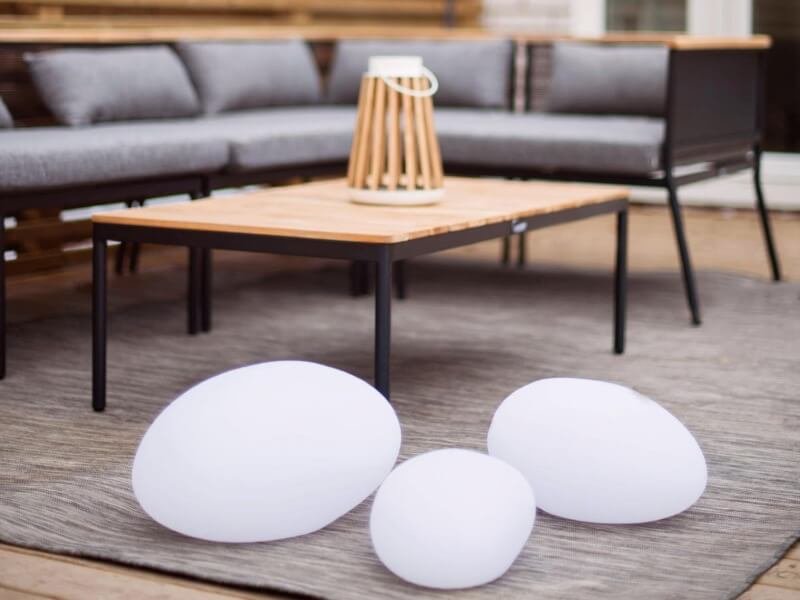 Lauko šviestuvai su saulės baterija gal ir negali pilna koja konkuruoti su tradiciniais elektriniais šviestuvais, tačiau jie gali tapti tvariu ir ekonomišku sprendimu jūsų kiemo jaukumui sukurti. O jaukiame kieme norisi ilgiau pabūti.
Šį straipsnį parengėme bendradarbiaudami su miskosviesos.lt. Jų internetinėje svetainėje rasite platų lauko šviestuvų pasirinkimą, kurie sukurs ypatingą atmosferą jūsų kieme.