Kada sėti, jau dabar, ar dar palaukti? Socialiniai tinklai jau mirga nuotraukomis, kuriose patys nekantriausi dalinasi ne tik įsigytų sėklų pavadinimais, bet ir jau išdygusių daigelių nuotraukomis. Modernių apželdinimo kursų "Geltonas karutis" lektorė Ingė Auželienė pasakoja, kodėl svarbu neskubinti įvykių ir sėti tinkamu metu.
KADA SĖTI
Dėl ilgėjančių dienų atrodo, kad pavasaris jau visai čia pat, tačiau neapsigaukite. Net kai išlįs pirmoji pavasario saulė, dar praeis daug laiko, kol pašalas visai išeis, o žemė sušils. Todėl tada, kai daigai turi būti persodinami į lauką, jie turi būti sveiki, tvirti ir neperaugę.
Pagrindinė taisyklė, kaip apskaičiuoti, kada sėti – paprasčiau nei paprasta, skaitykite instrukcijas ant sėklų pakuotės! Skamba banaliai, tačiau neignoruokite šios informacijos, ji pagrįstai apskaičiuota pagal tai, per kiek laiko sėklos išdygsta ir užauga iki tinkamo persodinti daigelio. Pavyzdžiui, paprikos, begonijos, petunijos dygsta labai ilgai, tad jas verta pasisėti dar sausio pabaigoje ar vasarį. Jei sėsite per vėlai, galite nespėti sulaukti žydėjimo ar derliaus, arba sulaukti vėlai ir negausaus.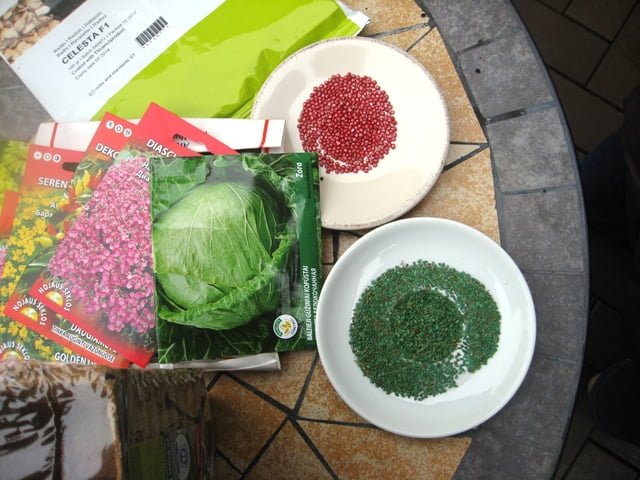 Augalus, kurie iki daigelio užauga greitai, pavyzdžiui, agurkus, sėkite ne per anksti. Problema iškyla tada, jei atėjus laikui orai dar nepakankamai įšilę ir užauginto daigelio negalime persodinti į lauką. Per ilgai laikomas namuose daigas ištįsta, pabąla lapai, jis nusilpsta. Toks augalas gali sunkiai prigyti, o jei ilgiau užtrunka įsitvirtinti – galiausiai derlių galite kaip tik pavėlinti, o ne paankstinti.
SPECIALIŲ LEMPŲ NAUDOJIMAS
Sėkmingam daigų užauginimui svarbi saulė ir šiluma. Šilumos paprastai būna pakankamai, o saulės šviesos dažnai stinga. Todėl labai svarbu lovelius su daigais laikyti ant pietinės ar bent rytinės palangės. Tik apie kovo mėnesį diena darosi ilgesnė ir saulės augalai gali gauti daugmaž pakankamai.
Pirmaisiais mėnesiais, ypač apsiniaukusiomis dienomis, saulės norėtųsi pridėti bent 2-3 valandas. Tam galima naudoti specialias lempas, kurios kompensuotų tą trūkumą. Tačiau I.Auželienė teigia, kad jei auginate nedidelius kiekius, tik savo reikmėms, tikrai galima apsieiti be tokios lempos.
Kita vertus, jei virtuvėje auginate prieskonines žoleles (čiobrelius ir pan.) visą žiemą, tokia speciali lempa tikrai praverstų.
KADA PERSODINTI Į LAUKĄ
Atkreipkite dėmesį, ar augalai, kuriuos daiginate, yra šilumamėgiai, ar nedidelis šaltukas kaip tik jiems nebaisus. Nuo to priklauso, kada sėti tiesiai į dirvą arba kada persodinti daigus į atvirą gruntą lauke.
Dalis daržovių jautriai reaguoja į minusinę temperatūrą, t.y. į šalnas, kurios gali pasitaikyti. Kad sėkmingai sudygtų ar prigytų šilumą mėgstantys lepesni augalai, žemė turi būti jau pakankamai įšilusi, tad neskubėkite. Pavyzdžiui, jei išdygus pupelėms, užėjo šalnos, jų daigai gali tiesiog nušalti. Pasodinti per anksti, daigai prastai auga, derlius gali būti vėlyvesnis.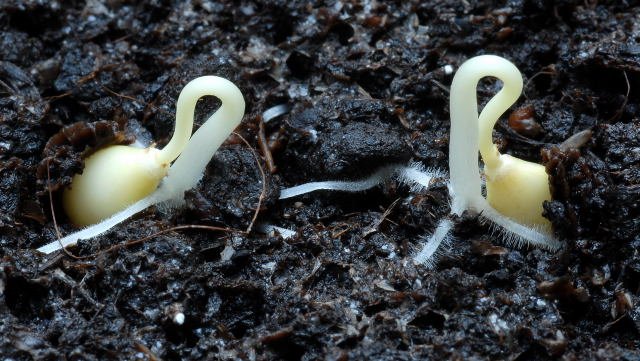 O kai kuriuos augalus galima sėti lauke jau gana anksti, ir pora laipsnių minusinės temperatūros bėdos nepridarys. Šaltesnės žemės nebijo žirniai, salotos, morkos, ridikėliai, kopūstai.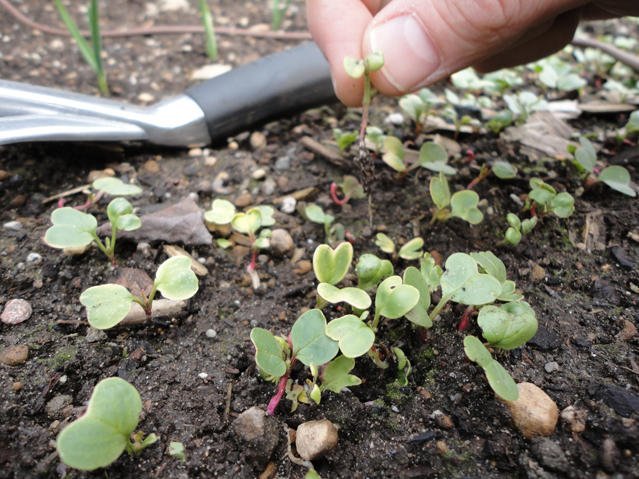 Geros sėjos jums! 🙂
Straipsnis publikuotas ir Delfi portale.